What is Gemnasium?
Gemnasium is a dependencies tracking system (SaaS) that keeps you up to date on the packages
that matter to you.


https://gemnasium.com
Why?
For developers, tracking dependencies can be a painful thing but it's a necessary duty.
few projects => few dependencies => easy

lots of projects => lots of dependencies => nightmare

Save your time dealing with dependencies.
Stay focused on your work.

Which languages?
For now Gemnasium only support
ruby dependencies (Rubygems).


Already working on Node.js support.
Tomorrow: Python, PHP, etc.
HOW?
Gemnasium parses your project's dependency files, learns them and track package updates with available providers:

Gemnasium then assigns a color to your dependencies and projects according to their freshness and notifies you when new versions are released.
Notifications
What would be all that work for without a clean notification system?
We wanted it highly tweakable and easy to use.
Broken down into two parts:
personal settings
profile wide settings (hooks)
Personal Notifications
Per project and per package toggles, at user level.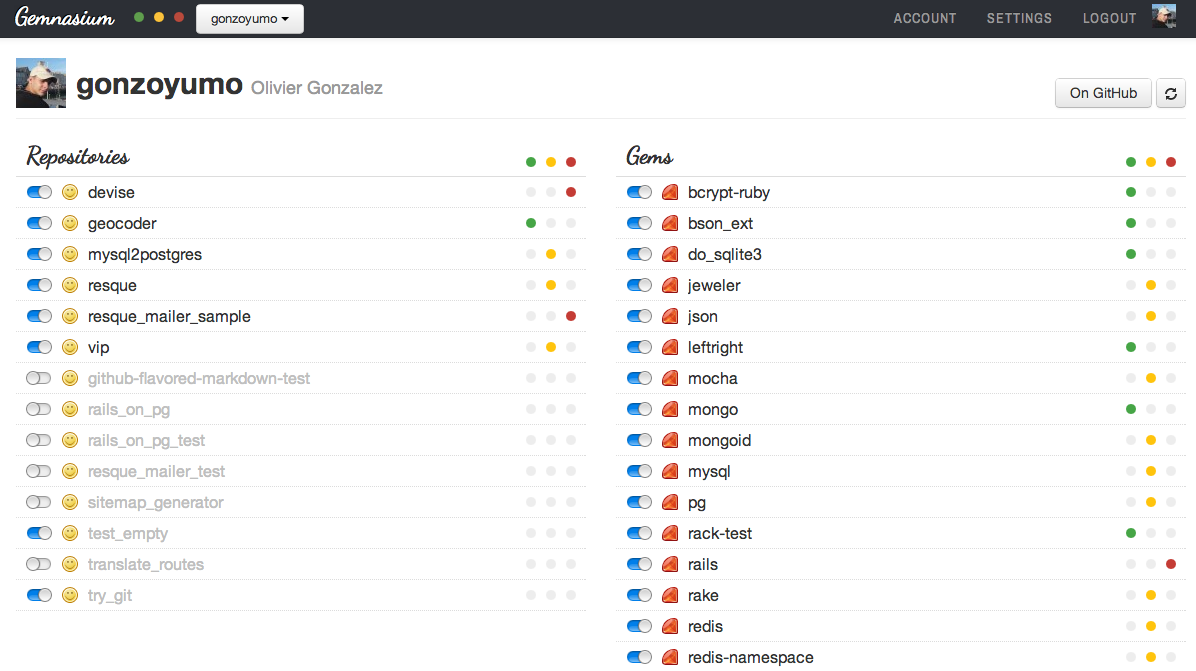 Hooks
You can setup hooks for a whole profile.
Currently support Email and Campfire hooks.

Adjustable frequency
Never, Real-time, Daily, Weekly

Choose the one that best suits your needs.
(also available for Email hooks)
How does it looks like? (1)
Realtime email notification: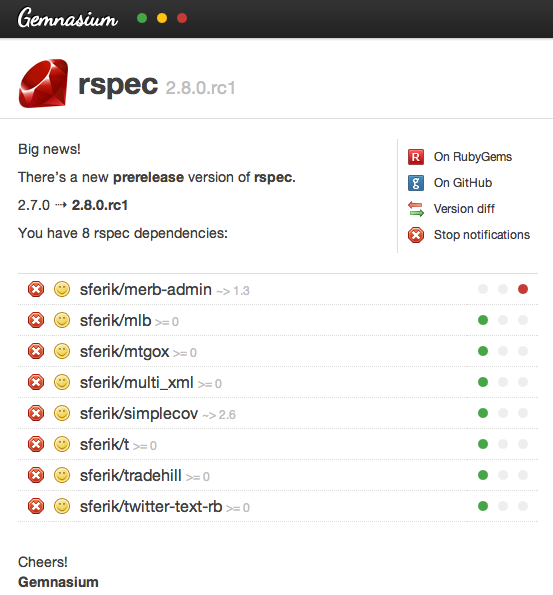 How does it looks like? (2)
Realtime campfire notification: